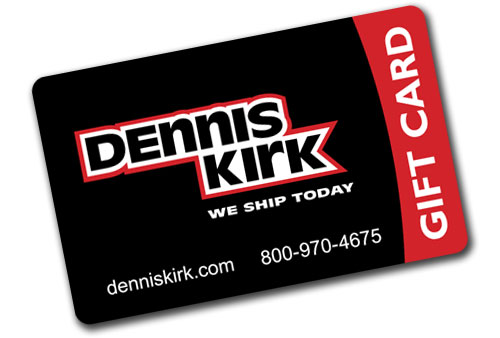 You're probably getting used to seeing monthly $100 gift card winners announced here, and November was no different! Every month, thousands of Dennis Kirk customers submit product reviews on their purchases online. At the end of each month, we randomly choose one of them to receive a $100 DK gift card. The more reviews you submit, the better your chances are, since each review counts as one entry. Now, we'd like to congratulate Jaime Roberto Silva of Taguatinga DF, Brazil,  for winning November's gift card! Thank you, Jaime!
Product reviews submitted by YOU help improve the shopping experience for each one of our other customers, plus they help us continue to offer the best powersports products on the market. If you want to get in on the gift card action, remember to share your products reviews on Facebook too! (It's easy, just check the "Publish to Facebook" box right before you submit your review.) A huge thank you to everyone who took the time to submit ratings and reviews last month! Good luck to everyone in December!
Have you reviewed your DK purchases yet?
Latest posts by Steve (see all)