Thank you everyone that created a Gift Registry with us for the "Win Your Gift Registry Contest". Since December 16th you have been using the new Gift Registry feature on our website for the chance to win $250 towards purchasing the items on your list. After receiving 350+ entries we have selected a winner! Congratulations to Rich Schott of Pewaukee, Wisconsin! Rich has won $250 towards some parts he has had his eye on since December 17th.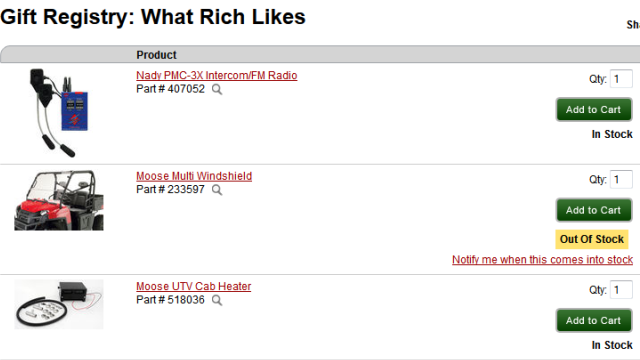 We would like to thank all of our other entrants and encourage you to keep using our gift registry. It is a great way to share products with family and friends.
Have you shared your registry with anyone?
Latest posts by Dennis Kirk (see all)