About a month ago, we wrote about whether or not motorcyclists should wear motorcycle helmets or not. This topic got some chatter so we decided to expand on it. In this article we are going to look at the top reasons why you SHOULD wear a motorcycle helmet. We are not trying to choose a side, and in fact, I personally agree with the freedom of choice as long as the rider assumes the responsibilities of the consequences of not wearing a helmet. Here are my top 3 reasons why you should wear a motorcycle helmet.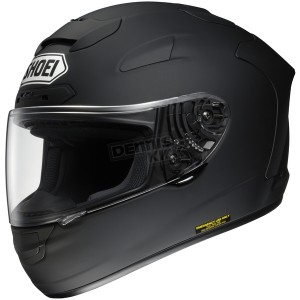 Motorcycle Helmets Save Lives
It may sound obvious to some, but the fact that motorcycle helmets do save lives cannot be overstated. The CDC has reported that helmet use prevents up to 37% of fatalities among motorcycle operators. The stats only get more severe for passengers as the CDC finds that if motorcycle helmets were worn, 41% of passenger fatalities could have been prevented.
The helmet laws per state also seem to correlate with the number of motorcycle helmet related deaths.  The figure to the right shows the percentage of motorcyclist fatalities in which riders were not wearing helmets by state in the United States from 2008–2010.  Of the 14,283 motorcyclists that were killed in this time period, 6,057 (42%) were not wearing helmets.  In the 20 states with a universal helmet law, 12% of the fatally injured motorcyclists were not wearing a helmet, compared with 64% of motorcyclists in the 27 states with partial helmet laws and 79% of motorcyclists in the three states without a helmet law.  From this data, it can be surmised that in the states with the more strict motorcycle helmet policies, there are less helmet related fatalities compared to the states with partial or no helmet laws.
Economic Impact
If you are in the camp of riders that think that not wearing a motorcycle helmet only affects the individual, this CDC report might open your eyes.  The economic impact of riders wearing their helmets is huge.  In 2010, an estimated $3 billion was saved as a direct result of helmet use.  An additional $1.4 billion COULD have been saved if all motorcyclists had worn helmets.  In states with a universal helmet law (all riders are required to wear a helmet), an average of $725 per registered motorcycle was saved, which is nearly four times greater than states that do not have such laws ($198 saved).  Some of the costs that were taken into consideration for the study were medical and productivity costs among others.  It's clear that costs resulting from not wearing a motorcycle helmet go beyond the responsibility of the individual.  Not only are government resources utilized, but the insurance rates that must be raised are passed on to all motorcyclists.
This Video
Yes this video may be dated and the clothes and hair are funny, but the message is still powerful.  It shows the aftermath of a damaging brain injury caused by not wearing motorcycle helmets.  Sometimes, a person can get lost in all the stats and it takes actually seeing the effects to fully understand the consequences.
For additional information check out these links below:
http://www-nrd.nhtsa.dot.gov/pubs/809861.pdf
http://www.cdc.gov/motorvehiclesafety/pdf/mc2012/MotorcycleSafety_PA.pdf
http://www.iihs.org/iihs/topics/t/motorcycles/fatalityfacts/motorcycles
Ryan is one of the lucky ones who gets to combine their passion with work.He has enjoyed powersports his whole life and now gets to write about it.Ryan has been around the industry since starting to work at Dennis Kirk in High School and continues to enjoy learning and sharing aboutpowersports with others in his role in DK content.
Latest posts by Ryan (see all)